Alert: We recommend you switch over to landscape mode for optimal viewing of this website.
Animal Search and Pet Alert Functions
Developed by
PetBridge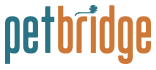 Contact Us
Adoption Center Hours
The Jan-Rees Jones Animal Care Center is open for adoptions every day from noon to 6:00 PM. Animals are available by walk-in on a first-come, first-served basis. Appointments are also available for select animals.

Please visit the following to make an appointment for an animal whose bio indicates an appointment is needed:
Adoption Fees
Adoption fees vary based on the age of the animal. We offer special promotions and discounts throughout the year.

Adult dogs: $75
ages 6 months and older

Puppies: $150
younger than 6 months

Adult cats: $75
ages 6 months and older

Kittens: $150
younger than 6 months