Alert: We recommend you switch over to landscape mode for optimal viewing of this website.
In an effort to reduce the potential for COVID-19 to spread to more people via gatherings of people and protect the health and well-being of the animals in our care, our staff and volunteers, as well as our community, the SPCA of Texas is closing our shelters, clinics, mobile adoption and mobile wellness events to the public starting Wednesday, March 18 through at least Sunday, April 5.
We will continue to offer adoptions on an appointment basis, as we continue to have many wonderful animals in need of new homes. Customers are allowed to meet up to three animals per appointment.
Please visit
spca.org/dogadopt
to make an appointment to meet a dog or
spca.org/catadopt
to make an appointment to meet a cat.
Animal Search and Pet Alert Functions
Developed by
PetBridge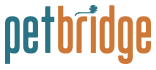 Contact Us
Adoption Center Hours
Adoption appointments will be available during the following dates and times:
Daily from 10 a.m. to 5 p.m.
Adoption Fees
Adoption fees vary based on the age of the animal. We offer special promotions and discounts throughout the year.

Adult dogs: $75
ages 6 months and older

Puppies: $150
younger than 6 months

Adult cats: $75
ages 6 months and older

Kittens: $150
younger than 6 months